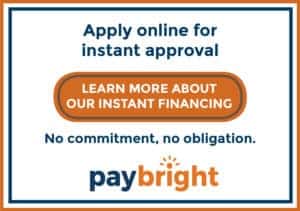 You expect an unmatched level of excellence from your driving experience. Why expect less from your service experience? Your Certified Service experts at Mann-Northway Chevrolet GMC Buick are trained to understand exactly what your Chevrolet, Buick, GMC needs.
Get the best possible service from the experts. Certified Technicians know your vehicle inside and out and are specifically trained to service Chevrolet, Buick and GMC vehicles using a wide variety of parts to suit any budget from ACDelco to original equipment. Request a quote or schedule a service appointment today to receive "Expert Service at Competitive Prices".
Mann-Northway Chevrolet GMC Buick offers express service for everyday maintenance such as oil changes, battery replacement, and new wiper blades. We also offer shuttles to home or work, as well as updated, comfortable waiting lounges and the opportunity to check out the latest vehicles. If you're looking for competitive prices, convenience, and expertise in Prince Albert, our dealership is here for you and your repairs. Schedule your service appointment today at Mann-Northway Chevrolet GMC Buick.
We have your best interests in mind, so we only hire the most highly trained mechanics to work in our Chevrolet, Buick, GMC, Cadillac service centre. Our repair technicians know your Chevrolet, Buick, GMC, Cadillac better than anyone, so they work quickly and efficiently, and that can save you money.